What Are Your Tips For Closing A Deal?

Adalo Expert Tips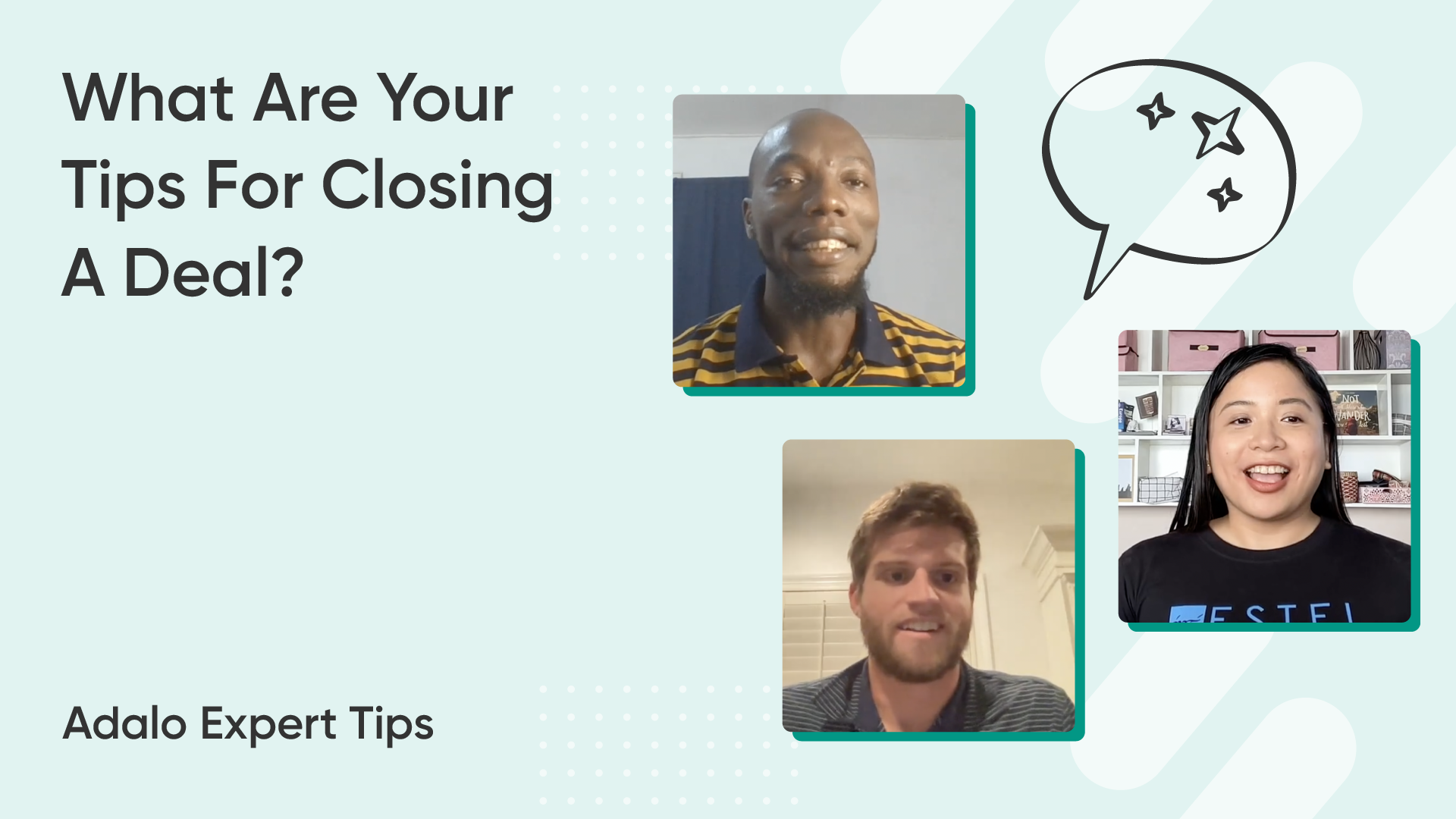 COURSE OVERVIEW

Learn from five Adalo Experts how they close a deal with a potential customer to grow their freelancing businesses.
YOU'LL BE ABLE TO...

Learn tips & tricks from some of the best.
Close more deals for your freelancing business.
MAKE SURE YOU HAVE

A desire to learn helpful information for your no-code freelancing business.
👋 Meet Your Instructors...