Conditional Visibility

Be a witch or wizard and show different content to different users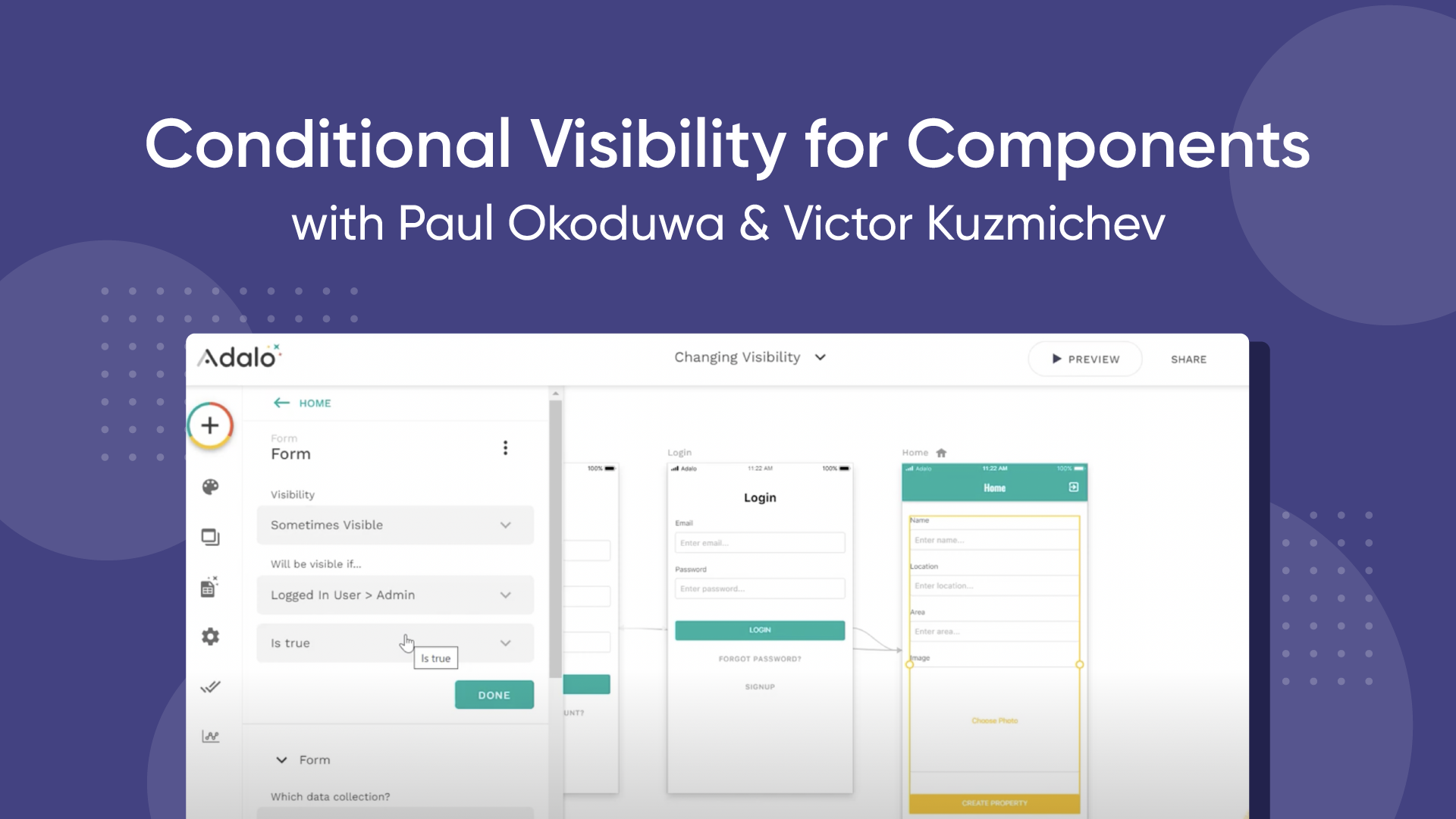 COURSE OVERVIEW

Want to make a button that only Admins see? What about a different experience for logged in users from unlogged in users? Conditional visibility feels like a super power!
YOU'LL BE ABLE TO...

Customise content experiences for your Adalo app users.
Provide 'gated' content with permissions
Build a more powerful Adalo app!

MAKE SURE YOU HAVE

Knowing things like 'grouping' really helps.


👋 Meet Your Instructors...
Paul Okoduwa
CEO at NoCode45
Paul is pushing the no-code limit one no-code app at a time. He wants to teach you to do same.
Recommended Courses
App Planning and Organization
Apply some top tips and principles for getting organized, scoping out your app, and developing a plan for your app!
Build an Instagram Clone
Follow along and build an almost perfect copy of Instagram and be able to apply those build principles to your own apps!

App Publishing

This course will guide you through the basics of getting your app publishing on Google Play, Apple App Store, and a custom web domain.