Custom Actions

Weren't you asking yourself how to send an OTP?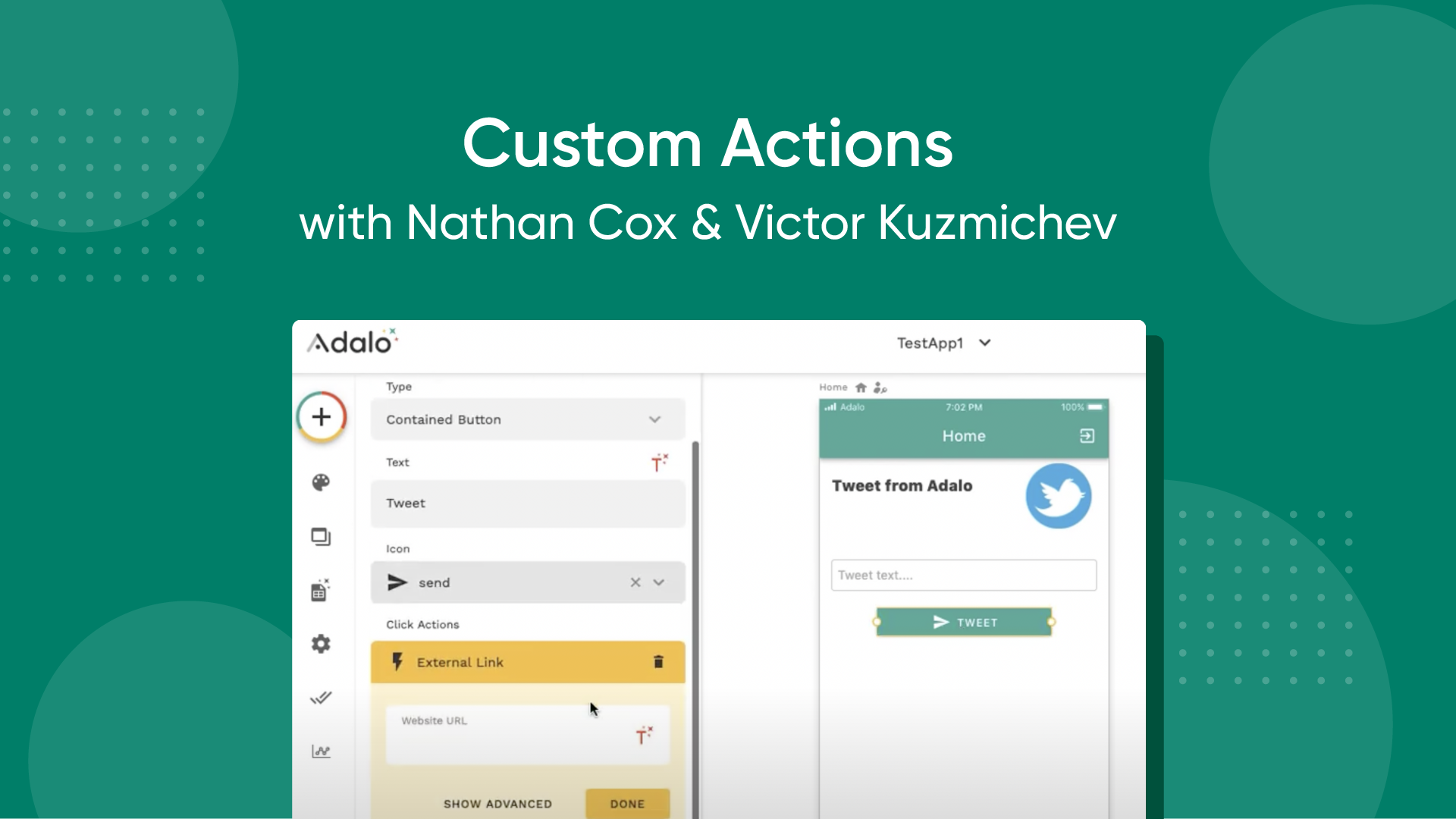 YOU'LL BE ABLE TO...

Create your own custom actions.
COURSE OVERVIEW

Build custom actions that let you do things you can't do in Adalo.
Use external services (APIs) to send emails, crop photos, generate IDs, or shorten URLs.
MAKE SURE YOU HAVE

A familiarity with APIs.
👋 Meet Your Instructors...