Forms

Allow users to put data into your databases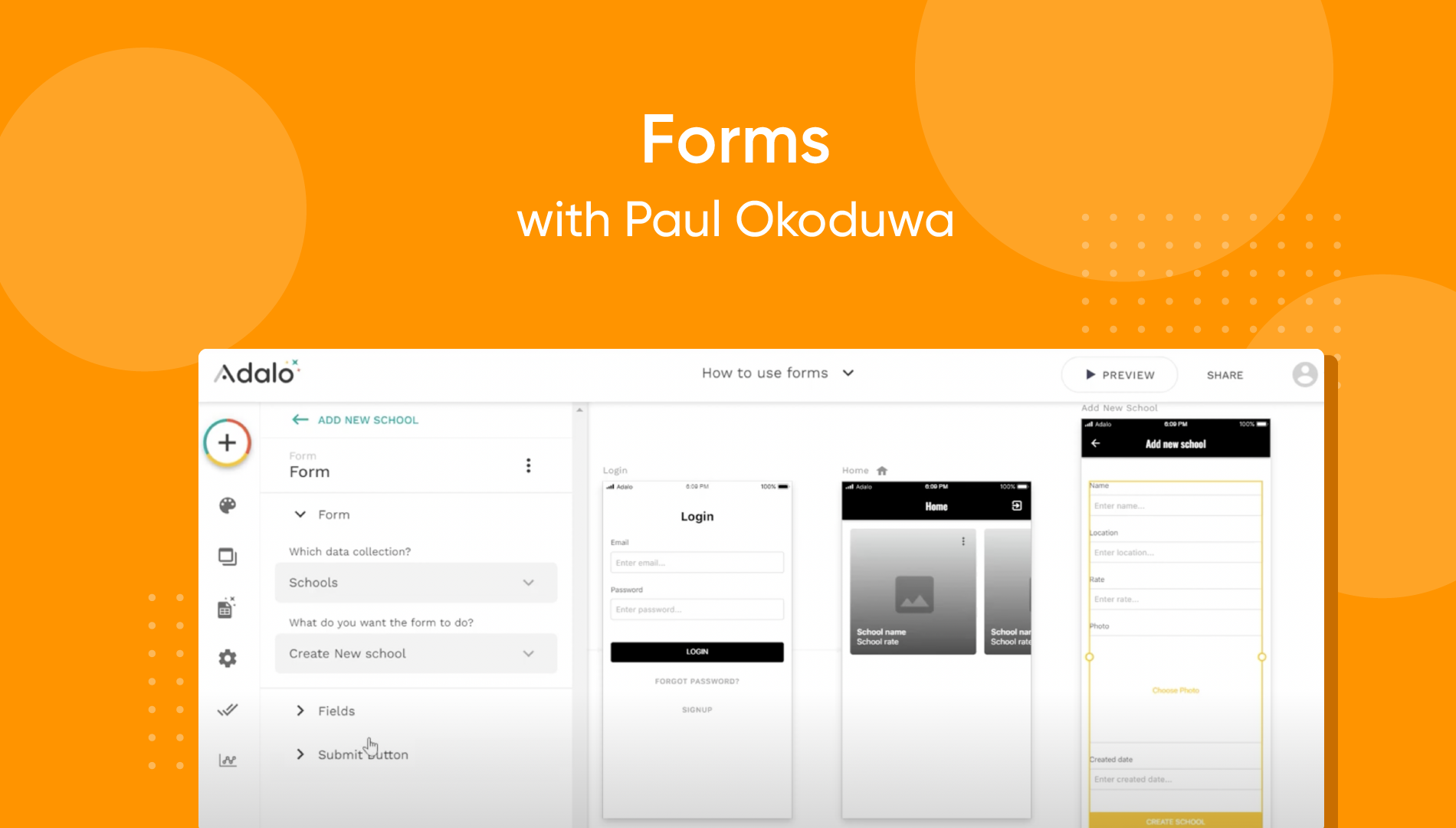 COURSE OVERVIEW

Forms are a core part of any app. They allow users to input information that can then be stored in your database.
YOU'LL BE ABLE TO...

Create and modify forms.
Build an app that can collect data.
Add form categories for better customization.
MAKE SURE YOU HAVE

A computer and internet connection.
👋 Meet Your Instructor...
Paul Okoduwa
Nocode45
Pushing the nocode limit & building one nocode app at a time and teaching you to do same.