Managing A Project

Tips From Adalo Experts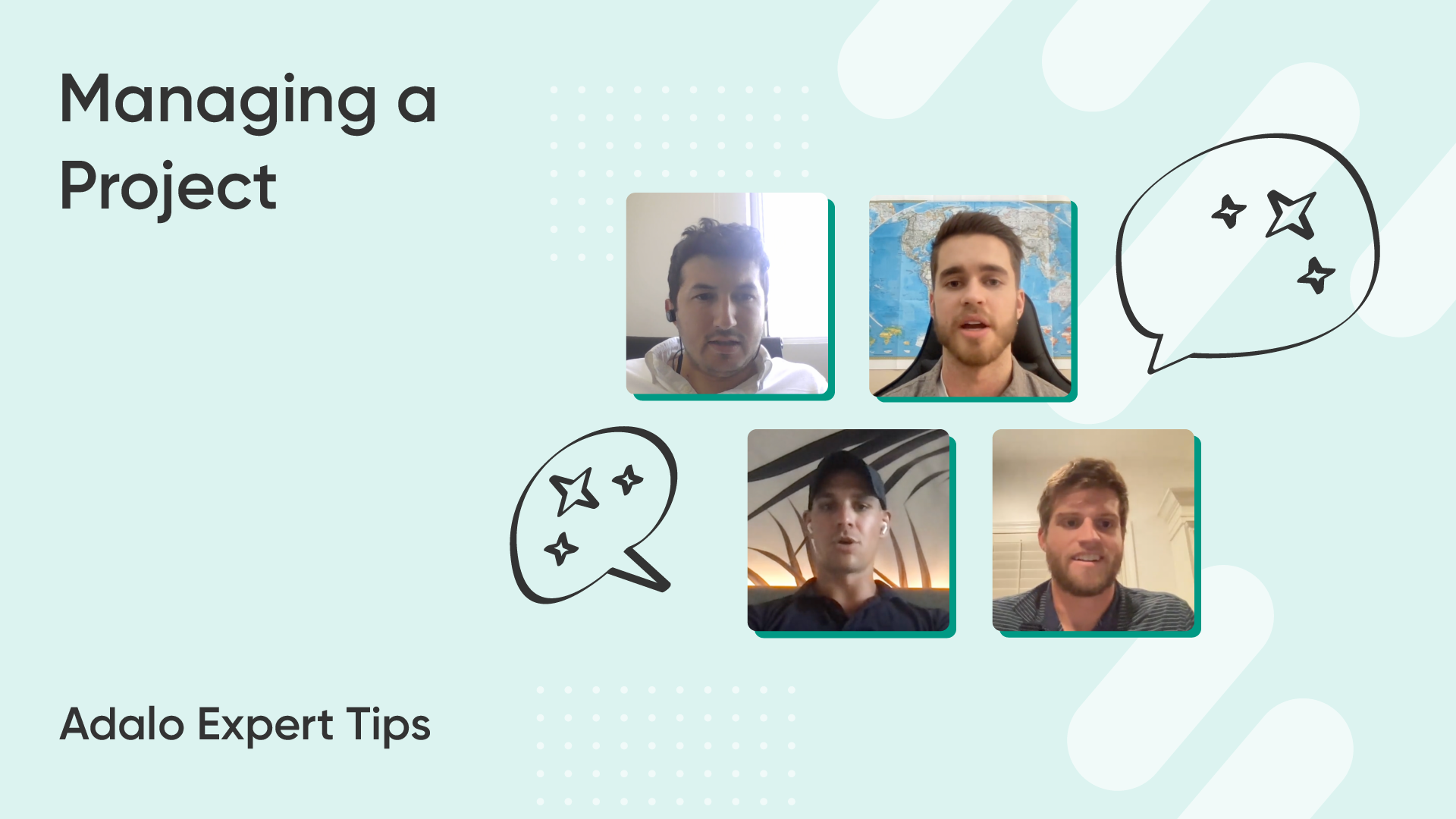 COURSE OVERVIEW

Managing app building projects for clients can be a challenge – but it doesn't need to be! Learn how to stay on top of your projects from a team of Adalo Experts.
YOU'LL BE ABLE TO...

Learn the best project management techniques.
Pick tools that help stay on top of work.
Master the art of effective client communication.

MAKE SURE YOU HAVE

A computer and internet connection.
👋 Meet Your Instructors...
Flywheel Studio
Erik Goins
I am the founder of Flywheel Studio, an Adalo Expert agency.
Ordec Tech
Connor Cedro
I am full-time app developer that specializes in the Adalo software. I have have developed 20+ apps that delight users and grow businesses.