What The Heck Is An API And How Can I Use Them In Adalo?
An interview with M3O CEO Asim Aslam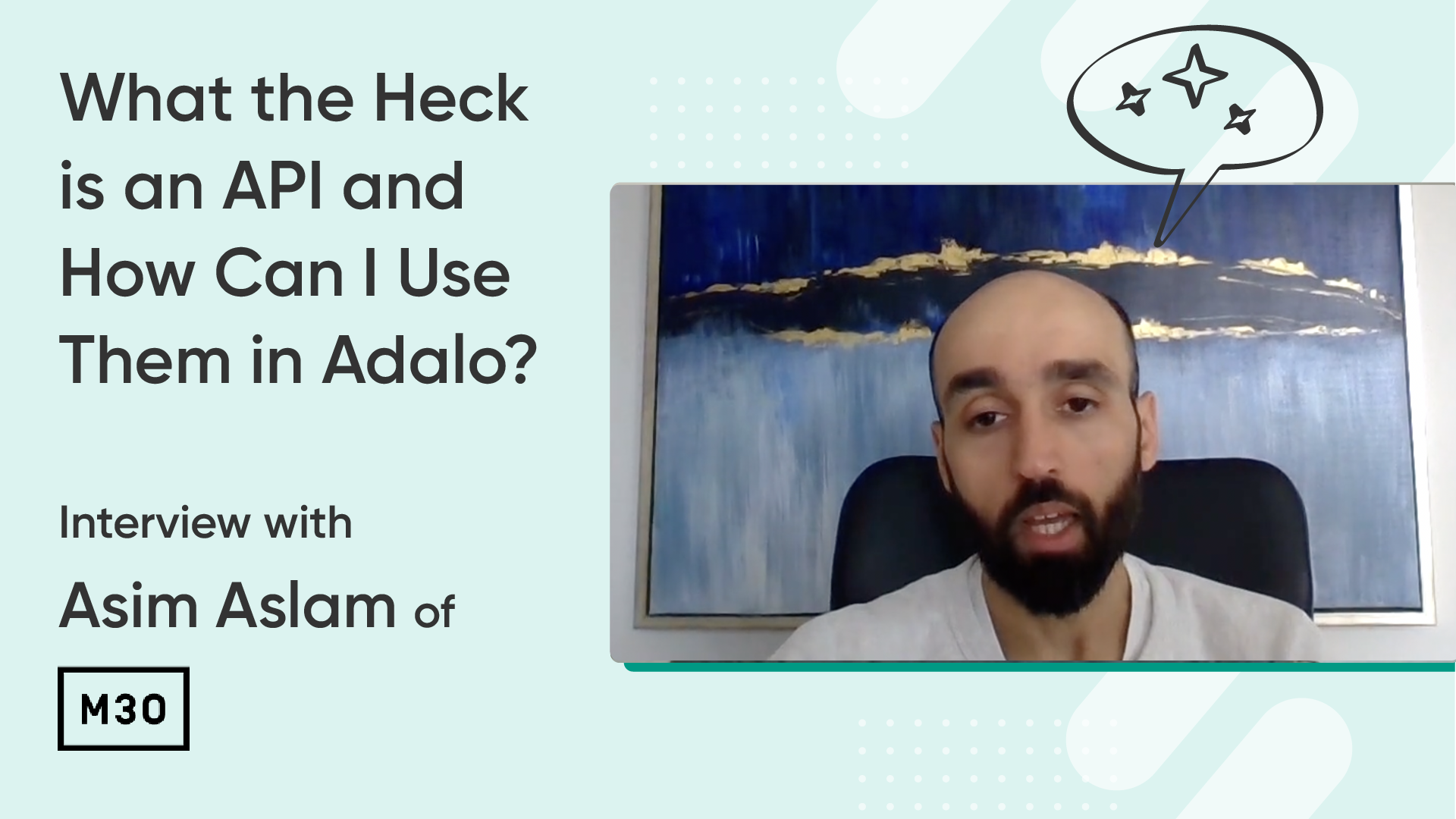 COURSE OVERVIEW

An API is a set of defined rules that explain how apps communicate with one another. Find out how APIs make your no-code app more powerful than ever before!
YOU'LL BE ABLE TO...

Learn how to use APIs to connect mobile apps
Find out use cases that help you improve your app experience
MAKE SURE YOU HAVE

A good understanding of Adalo
👋 Meet Your Instructors...